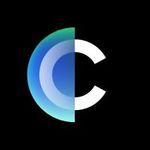 Clearpool
Uncollateralized liquidity for institutions
About Clearpool
Clearpool was built to address the growing demand for unsecured liquidity in the DeFi market. Clearpool provides a solution to the problem of over-collateralization - a major pain point for institutional borrowers in DeFi, but also provides yield earning opportunities to all types of lenders. Clearpool opens the doors to the credit market, which have traditionally been closed to retail investors, and gives institutional borrowers direct access to a diversified and decentralized network of lenders.
Investors backing Clearpool
Apply now to accelerate your project
Connect with the strategic investors, find out about best practices, or get technical support for your decentralised application.