In the last few weeks, $BTC is skyrocketing. What will be the highest price of Bitcoin in 2021? Any assumptions?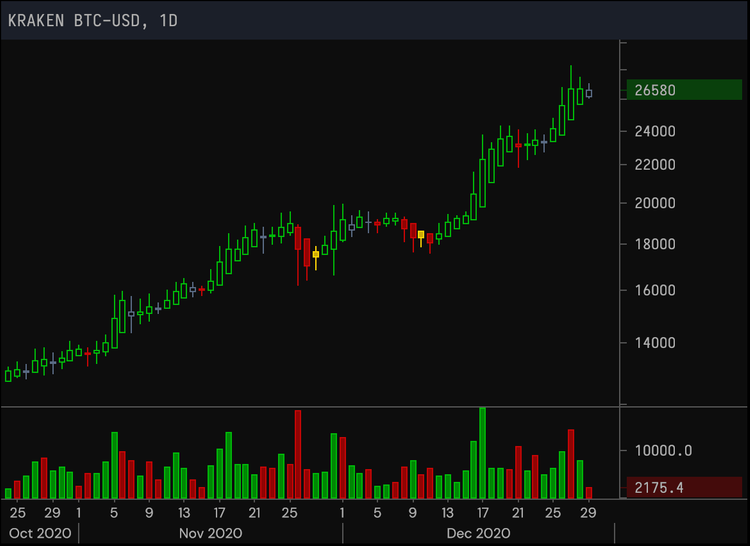 I'm not an $ETH maxi and I also have a place in my heart for my $BTC. There is a ton of speculation still involved and Bitcoin still has to disconnect from regular market stocks. It sort of disconnected from S&P 500 but that's not the only thing for the price to skyrocket.
I tried to predict the price for a Coinmarketcap contest, everything was growing according to my estimations until I woke up to see BTC going down by 15% in 30 minutes. 💀🙈
I assume it will fall down, that's what I'm trying to say. It will reach new ATH but fall down because it will still miss real value for some time. But new ATH to $50K?
Show 1 reply