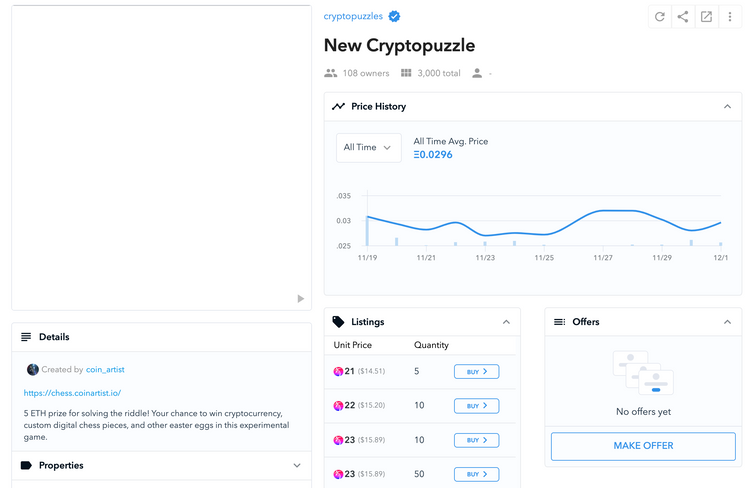 The Coin Artist team put out a puzzle to solve with a 5 ETH reward - not too shabby;-)
Here is the link to the puzzle. The thing is what are the rules? I don't even know where the puzzle is?!?!?!
Can anyone help?
What? 5 ETH? Where do we start?