Is DIA a community-governed LINK?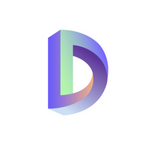 DIA
by
Prof. Crypto
4 months ago •
...
views
Understandably, $LINK predates DeFi, mostly. Their token came at a time of initial coin offerings (ICOs) when a lot of tokens had to built in an utility in order to raise funds.
Yet, LINK is not used for governance on Chainlink. DIA holders have governance rights, correct? As an oracle provider, how does this impact DIA?
There is a DIA space on snapshot.page with very few proposals. Seems rather new. They're not using the improvement proposals (IPs) convention found elsewhere in DeFi governance, though. I am not therefore sure this is an officially-sanctioned space or not.
Show 1 reply