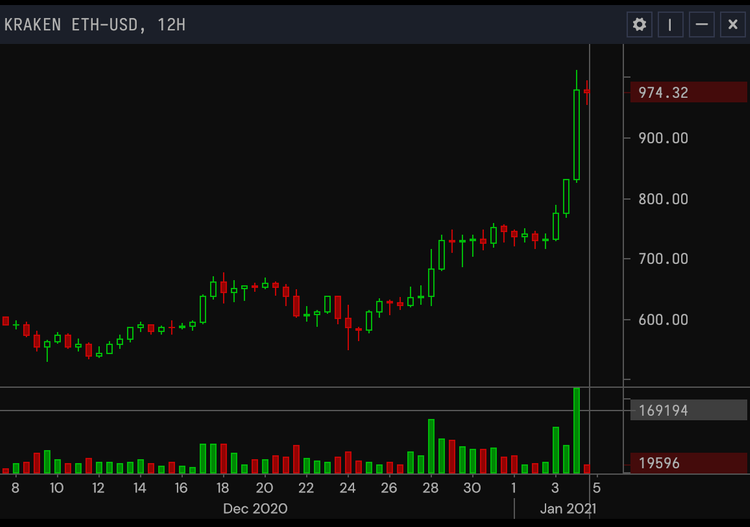 $ETH has been skyrocketing for the last week. What will be the value in 1 week? What about 1 month? Any thoughts? Will the ether value always be attached to the value of $BTC?
Huugeee PAAAMP. 💪 $ETH is on the way to a new ATH for sure. The bags are looking juicy. Expecting to break previous ATH of $1400 in 1-2 months from now. From there we shall see how much support it will gain to remain at that value.
Show 1 reply
I don't remember: how many $eth fractions are there? I think the potential value of 1 would be 1 cent or so...
🚬🐸
Show 1 reply