Ocean Conversations and Voices of the Data Economy
I love to see such a remarkable female profile involved in fundamental conversations on Ocean's podcast!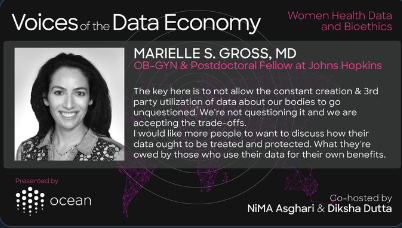 Question: can the community vote or propose interesting individuals that could be interviewed durinng Ocean Conversations or Voice of the Data Economy? That's be amazing and in line with a community-driven space such as crypto.
Popular
In order
Chat mode