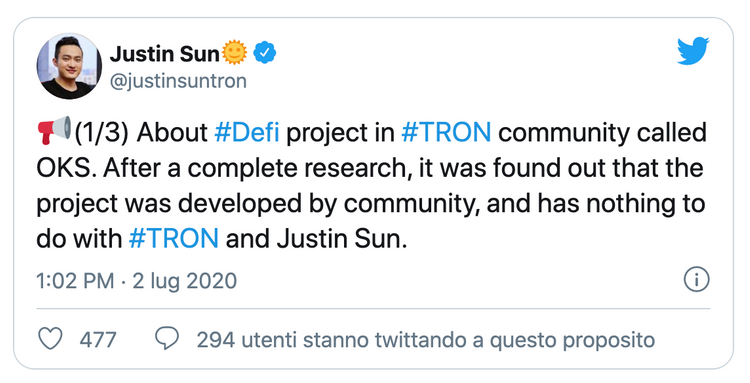 Was he promoting Oikos before claiming they are not related? Or the project received too much attention?
I personally, never heard about it and the only thing I heard about on TRON is https://sun.io but again, are they related to Justin or not?
Show 1 reply
What's the link to this tweet?