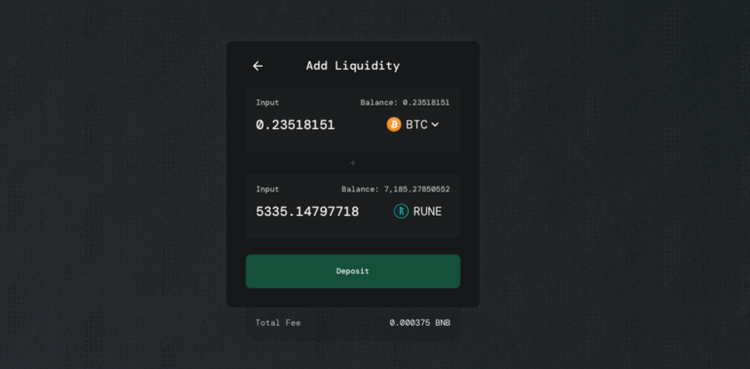 Public Bitcoin testnet is out and open for users, it seems!
How can users jump in and have some fun with it?
They explain that on Medium
How To Test
Head to the site
Generate a new keystore (this is a special purpose BIP39 cross-chain keystore to be used for ANY chain).
Send it funds (simply tRUNE is enough, since you can swap from that to any other asset). Get tRUNE from @runefaucetbot on telegram.
Swap and Pool
Test sending and receiving.