200K cMOON in the MoonSwap mining pool now!!!
MoonSwap Eco's first DeFi+NFT+RPG game ConDragon, Sales Revenue + Lock-up Volume Exceeded 1,000,000 cMOON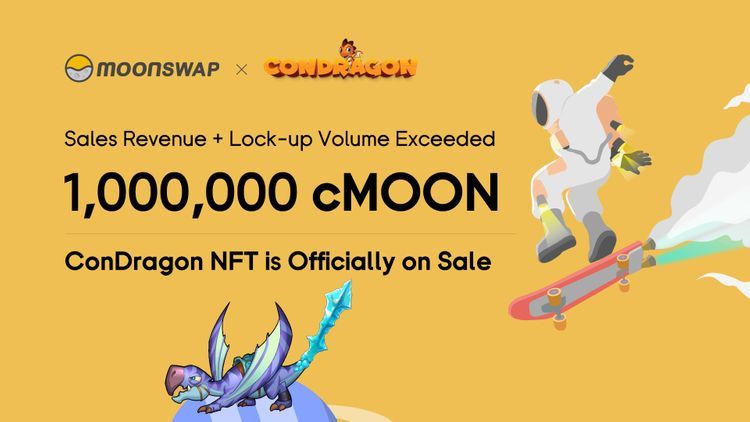 MoonSwap NFT Market launched ConDragon, the first DeFi+NFT game in the Conflux ecosystem. As of UTC 10AM on December 22:
The total sales revenue exceeded 400K cMOON; The total lock-up volume exceeded 600K cMOON; The total reward pool exceeded 200K cMOON.
ConDragon has completed 7 pre-sales. Each pre-sale is sold out. Community users are enthusiastic. Purchase ConDragon NFT for stake and share 200,000 cMOON in the prize pool.
The only entrance to purchase and stake: https://nft.moonswap.fi/