Login with Metamask and WalletConnect.
This update brings new Holdex users a quick way to create an account with their Ethereum wallets. Also, existing users can connect multiple wallets to their accounts and use it as a login method.
For example, you can create an account and login with Metamask, Trust Wallet, Pillar, Argent, Rainbow, and many more other wallets.
If you already have an account on Holdex you can connect your wallet in Settings > Wallets > Connect Wallet.
Login with Metamask browser extension.
Metamask browser extension is a convenient tool for signing blockchain transactions, but it also works great as an authentication method. If users want to keep their privacy or want instantly participate in airdrops and bounties, this is a great way to sign in.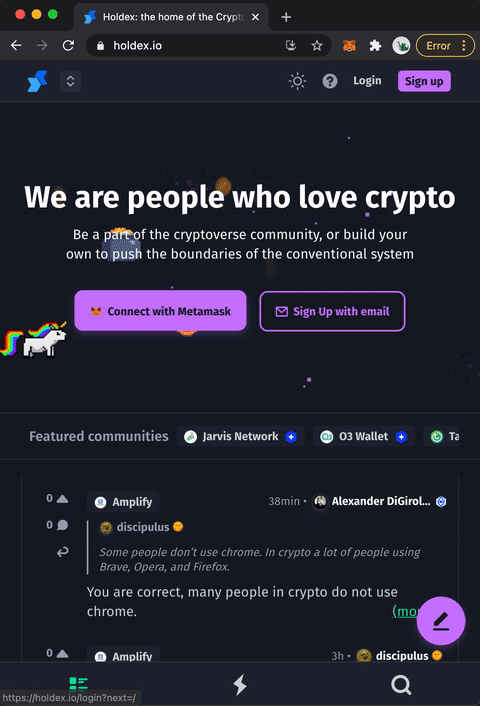 Login with mobile wallet via WalletConnect.
WalletConnect is the most popular and easy-to-use mobile wallets protocols. It is open source and it is used for connecting dApps to mobile wallets with QR code.
For Holdex users, it means that you can log in to your account by scanning a QR code or using deep linking on your phone.