Coineal exchange review
Beginner's guide into Coineal CEX platform, security and launchpad.
TL;DR: You can get a summary of this review at the last section of this document
Coineals has ceased operations starting from October 31, 2021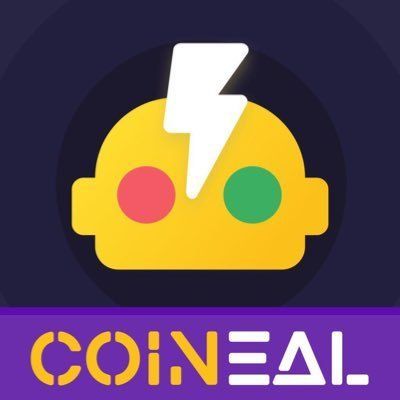 Coineal is an exchange founded in early 2018. The exchange is based in South Korea and operates with a distributed team, with the founders coming from both Korea and mainland China. The exchange is available on Web , and on mobile apps for both Android and iOS. The application supports English, Mandarin Chinese, Korean, Japanese, Vietnamese, and Russian. Support is available for the above-mentioned languages via support tickets and also Telegram groups.
I will divide this review into 5 sections covering Coineal's most salient features:
Reliability
Security and trading
Launchpad
KYC/AML
Summary.
Reliability
Coineal has been operating for over 18 months. The exchange is located in South Korea which is in the process of updating its Crypto regulations to international standards. Coineal is also operating its platform with a legal entity from the Seychelles which does not at the moment regulate Crypto-to-Crypto exchanges like Coineal. The Team is young, and distributed, with the leadership based in Beijing. There are no reported hacks to Coineal platforms which in a short period of time has managed to climb high in the Crypto exchange rankings.
Security and trading
No hacks have been reported on the exchange so far.
When testing the Coineal's cybersecurity with the Observatory by Mozilla, the result was an F. This is a result that is commonly seen in Crypto exchanges, albeit one that is below-average for a top exchange.
Coineal claims that 98% of funds are stored in cold wallets, which is, of course, a very good measure of security. A distributed architecture and a system for anti-DDOS attacks have also been put in place. As a result, no hacks have been reported on the exchange so far.
Coineal fees
Coineal has a very competitive fee schedule. Coineal does not charge different fees to market makers and maker takers. Whether you use Limit Orders or Market Orders, there will be a 0.15% flat fee in most trading pairs, only a few small-caps will incur slightly more expensive fees at 0.20%. With the average exchange charging about 0.25% in fees, 0.15% fees are highly appealing.
Attractively as well, Coineal charges no deposit or withdrawal fees. Withdrawals are not free, however, as the network fee will be passed on to the user. Unless the network is congested (as the Bitcoin network is from time to time), this fee should be a few pennies.
Liquidity Trading pairs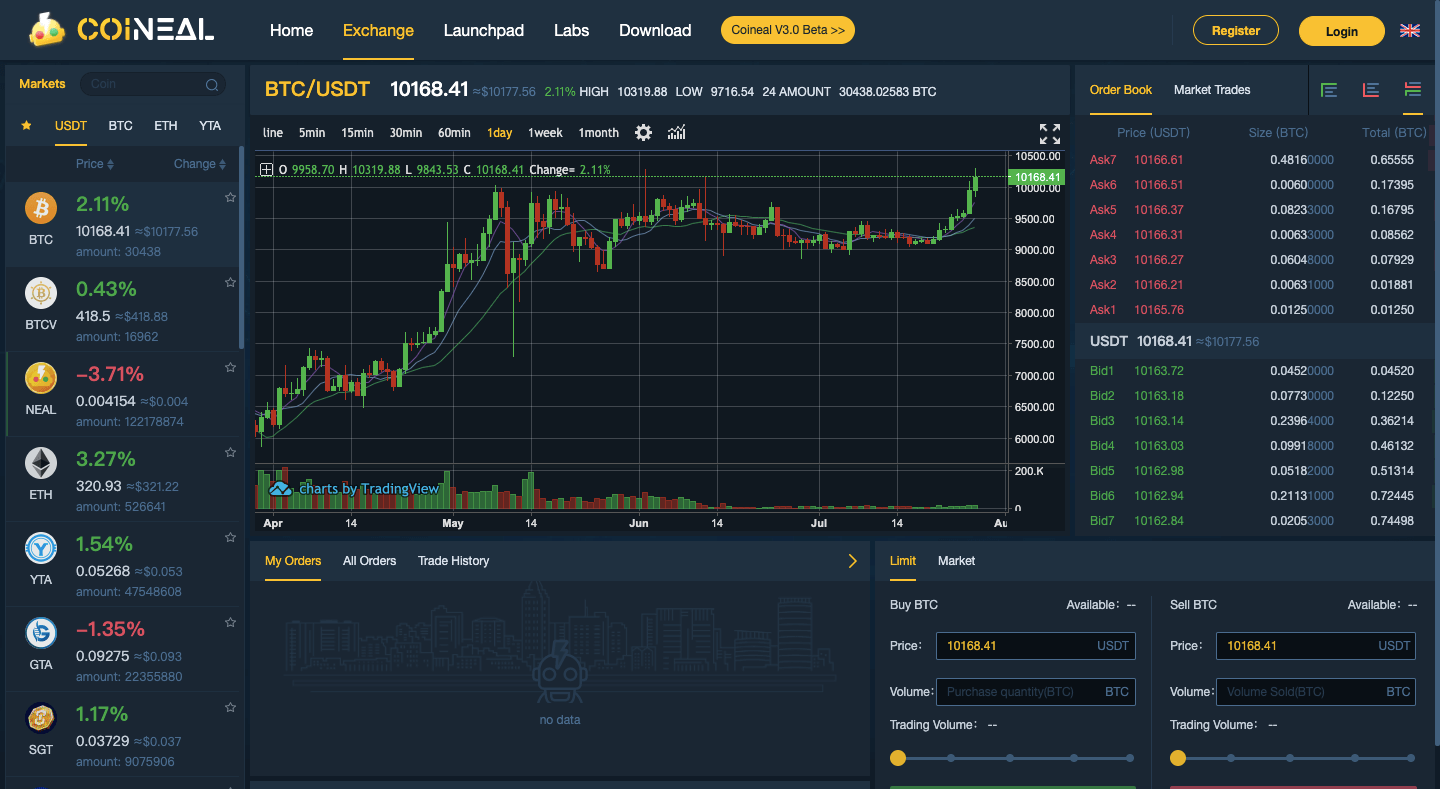 Coineal is a liquid and highly-trafficked exchange. Maintaining high trade volume is an important benchmark in assessing the viability of any exchange. CoinMarketCap has Coinneal in the top 25 exchanges, in volume, traffic, and liquidity. Coupled with the low-fees, this is the most attractive feature of this novel exchange.
Coineal focuses mostly on large-caps, its top 5 trading pairs being $BTC /$USDT , $ETH /$USDT , $ETH /$BTC . $BCH /$USDT , and $LTC /$USDT . These 5 pairs account on average for over 80% of the trading volume in Coineal. There are a number of rare small-caps on Coineal as well, including some whose original listing was in Coineal.
Launchpad
Coineal's very own Launchpad allows for projects to list their own tokens for the purposes of fundraising as well as enjoying being advertised to Coineal's significant number of visitors and users. The listing service is personalized and fees and ease-of-listing will depend on the existing profile of the project as well as risk analysis. New projects can expect fees around 5-7 $BTC .
The process is not without its pitfalls, as projects may fail risk assessments or other bumps along the road. Listing fees are reportedly non-refundable. Coineal will delist a token if its trading volume falls below $100k for 15 consecutive days, if the listing is procured with false data, or if the project becomes a reputational or trading risk down the line.
KYC/AML
The KYC/AML process is simple and straightforward. Depending on the result of Coineal's internal risk assessment, you will be asked to confirm your identity with a photo of your personal ID or passport in a full-page and selfie format.
As Coineal is not registered with the Commodity Futures Trading Commission or any other U.S. regulatory entity we cannot be certain, but it seems as if Coineal may accept U.S. citizens.
In Summary
Coineal is an up-and-coming exchange. The platform is still pretty raw but it has already established itself as a highly-liquid exchange in East Asia. As the Korean legislation regarding Crypto moves forward, we can expect Coineal to adapt and raise its profile in this area.
Other updates that Coineal might want to consider down the road are in the UX/UI of the app, or getting its mobile apps into the official App Store and Google Play store. For now, as a widely-used exchange with no history of hacks and low fees — it offers a good service in trading large-cap Crypto-to-Crypto.