CoinJar exchange: a review
Beginner's review of CoinJar exchange. Security check, crypto debit card features and KYC policies.
TL;DR: You can get a summary of this review at the last section of this document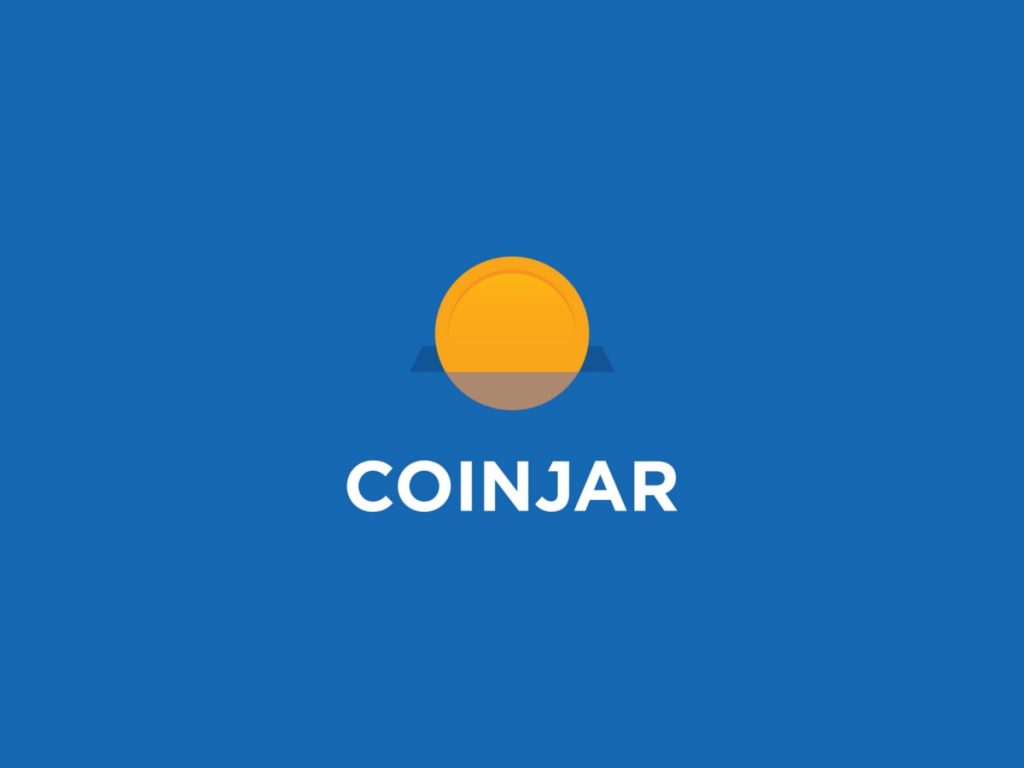 CoinJar is a long-running exchange (est. 2013) originally from Australia, and now expanding internationally, mainly to the UK and Europe. Their platform is available on the Web , as well as mobile apps for iOS and Android . Besides a trading platform, CoinJar offers a Crypto debit card.
I will divide this review into 5 sections covering CoinJar's most salient features:
reliability
security and trading
Crypto debit card
KYC/AML
summary.
Reliability
CoinJar was founded in 2013 in Melbourne, Australia by Asher Tan, a former financial analyst, and Ryan Zhou, a software engineer. From its beginnings as a digital wallet, CoinJar gained a reputation for a well-built product and a culture of innovating without compromising quality, and has since grown into a solid team of 15+ talented individuals and 400k+ registered users while securing venture investment from the likes of Digital Currency Group, Blackbird Ventures, and Boost VC.
Certainly, companies as durable as CoinJar are an exception in the Crypto industry.
Notably, CoinJar's Crypto debit card, CoinJar Swipe , has been around in Australia since 2014. That same year, CoinJar reincorporated in London as part of a move to take its services internationally. Certainly, companies as durable as CoinJar are an exception in the Crypto industry. CoinJar maintains a celebrated product, being one of the best-rated exchange apps in the App Store. Moreover, CoinJar is categorized as Great by Trustpilot with over 1,000 reviews, many praising its customer service.
Security and trading
There have not been any reported hacks on CoinJar since its launch.
A number of security measures are described in CoinJar's marketing. CoinJar claims to store 90% of their funds in cold wallets, also using multi-sig wallets "wherever practicable" and extending its security to their hiring practices as well as running both a Status page and a [But Bounty] program. There have not been any reported hacks on CoinJar since its launch.
When we verified the site's security through the Observatory by Mozilla, we found that CoinJar receives a score of C+, a good score, and way above the F that is so commonplace when testing other exchanges. The Observatory by Mozilla has helped over 225,000 websites improve their site security.
Noticeably, CoinJar's presents itself very transparently, guiding users and letting them know of common security vulnerabilities and how to address them on their own.
CoinJar fees
Most serious Crypto exchanges charge fees in one way or another, while zero-fee exchanges sell your data to make ends meet. CoinJar charges transparent and low fees. Crypto pairings having a fee of 0.1% for market takers and 0% for market makers, at all volumes. For AUD and GBP pairings, there is a sliding scale of fees for market takers starting at 0.25% and going all the way down to 0.10% for very-high-volume accounts. Just as with Crypto pairings, fees for market markers in fiat pairings are 0%.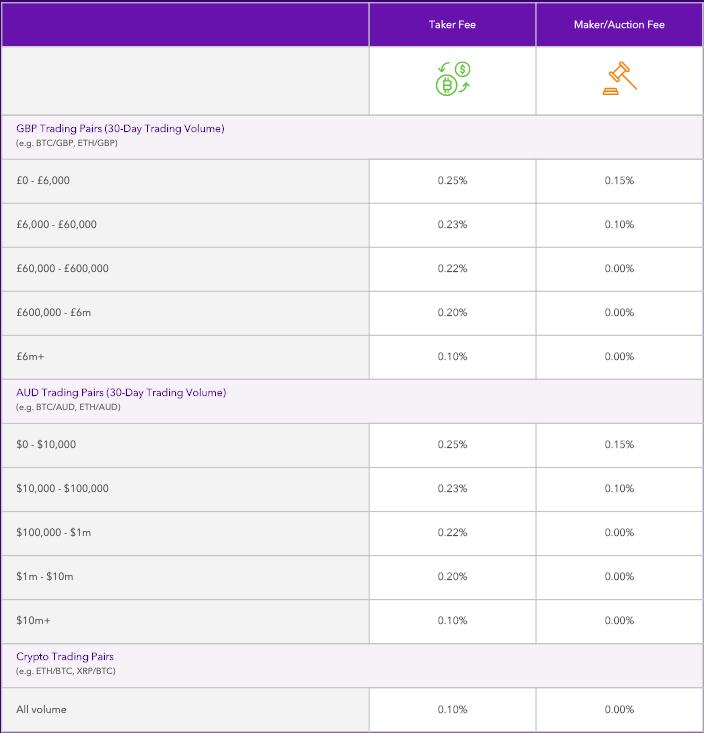 Trading pairs
CoinJar focuses on providing liquidity between major cryptocurrencies and the Australian dollar (AUD) market. In fact, ~95% of its volume are pairs with common Crypto like $BTC /AUD, $ETH /AUD, $ZEC /AUD, $LTC /AUD, and $XRP /AUD. CoinJar's full list of trading pairs is on their website. These top pairs are also available to GBP, and between AUD and other stablecoins, as well as limited Crypto-to-Crypto. To better service their traders, some fiat-to-fiat pairings like GBP/AUD are provided as well.
Pro Business user support
CoinJar has expanded to the Pro trader and Business/Institutional clientele with advanced functionality in their exchange. For starters, CoinJar offers a customizable trading view with advanced analytics. There are no right or wrong ways of doing these, I recommend you go into the exchange and experience the feel of the trading view dashboard for yourself.

CoinJar also offers an extensively documented API accessible in real-time for account management, orders and trades, and public market data. The system is powerful enough for High-Frequency Trading (HFT) with low-latency strategies. Another feature for traders is a thrice-daily auction window for fairer prices.
For institutional investors, the most attractive offering is the OTC desk. CoinJar offers dedicated support and preferential rates for off-exchange trades above A$50,000.
Crypto debit card
One of CoinJar's earliest products is a CoinJar Swipe, a Crypto debit card that works through the EFTPOS system in Australia. Therefore, CoinJar Swipe can be used wherever debit cards are accepted, for purchases, ATM withdrawals, and merchant cashout facilities.
CoinJar Swipe has no activation, transaction, or monthly fees. At present, CoinJar is absorbing any system fees to encourage more users to try Crypto as a normal method of payment.
For the UK, CoinJar is planning the release of a Crypto card. Interested users can register for CoinJar Card so they can be notified once it is released.
KYC/AML
At the moment, buying and selling of cryptocurrencies is only available to Australian and British residents.
Creating an account in CoinJar is easy and straightforward. Verification will be needed in order to buy/sell Crypto. At the moment, buying and selling of cryptocurrencies is only available to Australian and British residents.
You can use CoinJar as a digital currency wallet the world over. You need not apply for verification unless you are planning to trade Crypto, use CoinJar's bank withdrawal services, or use the CoinJar Swipe debit card.
In Summary
CoinJar is a great entry-level exchange that is focused on serving Australian and British residents at the moment. If you are living in Australia or Britain, you have a great option for your Crypto exchange needs with local currency pairings, low fees, and a solid reputation for customer satisfaction.
CoinJar is also expanding into the Pro trader and Institutional client market as it matures its exchange. With the AUD being an important fiat currency in Oceania and South-East Asia, and with the track-record for execution of the CoinJar team, I expect these services will come to thrive.
We need more exchanges like CoinJar the world over. In the meantime, create a CoinJar account and enjoy a great Crypto wallet, or reply here and ask CoinJar to serve your country pronto!