ExMarkets exchange: a review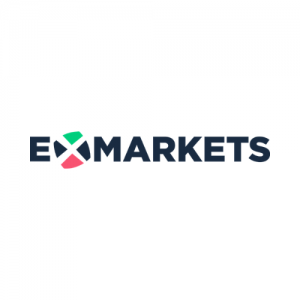 Beginner's guide to ExMarkets exchange, security, launchpad and policies.
TL;DR: You can get a summary of this article on its last section
ExMarkets is a cryptocurrency exchange based on the British Virgin Islands. The platform is available via Web and Android mobile app in English, Chinese, Indonesian, Russian, and Vietnamese.
In presenting this review of ExMarkets, I will divide my analysis into 5 sections, each containing a salient feature of the service, as follows:
Reliability
Security and trading
Launchpad
KYC/AML
Summary.
Reliability
According to its LinkedIn , ExMarkets was founded in late 2018 in Lithuania by Tadas Kasputis. The exchange claims to have received two Estonian licenses related to fiat on-ramping and for custody of funds. Moreover, the exchange claims two offices in Lithuania.
The exchange's legal entity is a British Virgin Islands (BVI) company called Chain Framework Ltd. The BVI has no Crypto-specific regulatory framework, but does regulate broadly-defined investment activity. Every indication is that ExMarkets is operating within the bounds of law and transparently, albeit its founding members may understandably wish to retain a degree of privacy.
Security and trading
No hacks have been reported on the exchange so far.
As has become our practice, we put ExMarkets through the cybersecurity test by the Observatory by Mozilla: the result was a C. This is a solid result, particularly for Crypto exchanges, which normally score an F on this type of evaluation. Although this is no guarantee a hack would never happen, no hacks have been reported on ExMarkets so far.
ExMarkets regularly comments on safety and hacks, in its social media accounts and AMAs. Although security is not heavily discussed on its website, a [real-time service status page][1] is provided, which is very forthcoming. ExMarkets login is set to email PIN security by default, 2FA is available via SMS and Google Authenticator, which is mandatory for withdrawals.
ExMarkets fees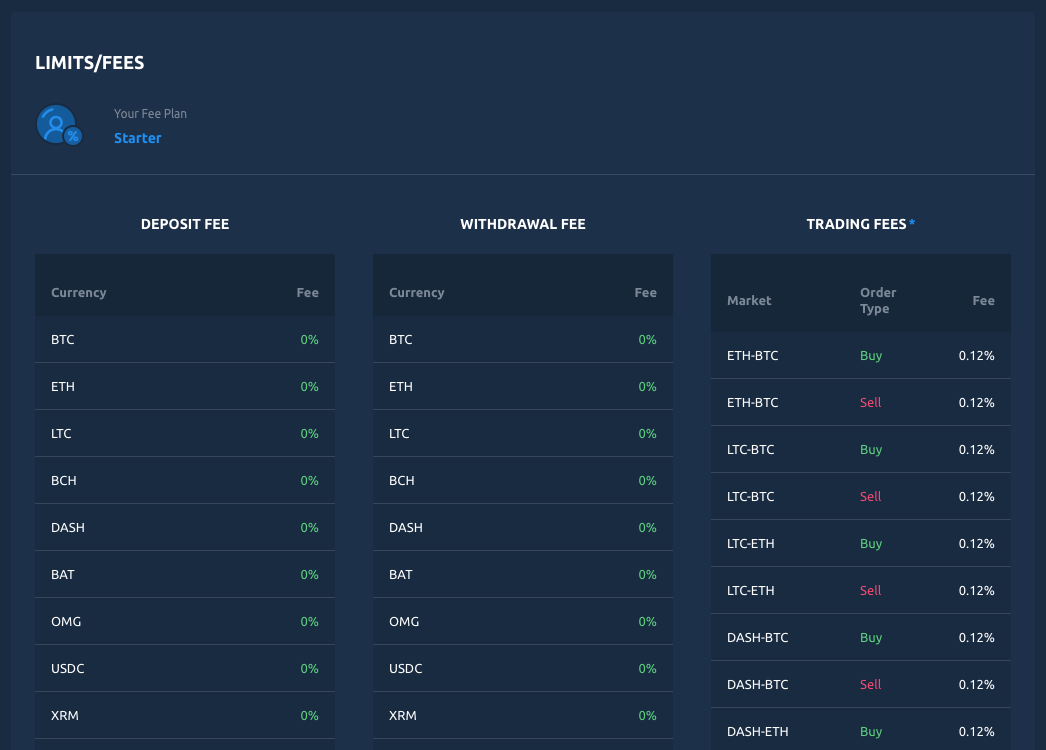 ExMarkets trading fees are well below-average for the industry. ExMarkets runs a flat-fee structure that doesn't differentiate between market makers and takers. Limit Orders and Market Orders both incur fees starting at 0.12%. Trading fees for small-caps are even lower at 0.10%.
Deposits and Withdrawals are both completely free. Overall, ExMarkets fees are very competitive. Since my fee plan is Starter, it is safe to assume that with higher volume there will be even lower fees, but no information is provided in this regard.
Liquidity Trading pairs
ExMarkets enjoys a considerable amount of web traffic volume. Although its liquidity is not assessed by CoinMarketCap , its volume is strong, which corroborates with the traffic metrics. For example, the following 5 trading pairs were the top in ExMarkets, based on their volume for the past 24-hours:
Rank
Trading Pair
1

$ETH

/

$USDT

2

$BTC

/

$USDT

3

$ETH

/

$EUR

4

$BTC

/

$ETH

5

$UNI

/

$USDT
These 5 pairs account on average for almost 75% of the trading volume in ExMarkets. There are over 100 trading pairs, mostly Crypto-to-Crypto, but both $BTC , $ETH can be directly traded with the Euro (EUR or €), which is the only fiat that can be deposited directly. ExMarkets supports deposits of EUR only via SEPA transfers, not wire transfers.
The rest of the popular pairs in ExMarkets are with USD-based stablecoins. However, you can also find $DASH , $LTC , $OMG , and $XLM , plus a number of rare altcoins.
ExMarkets, of course, understands the importance of liquidity which is the lifeblood of any exchange. For that reason, it has spun-off Market Liquidity Framework startup CoinStruction, headquartered in Zug. Switzerland.
ExMarkets for Pro and Business users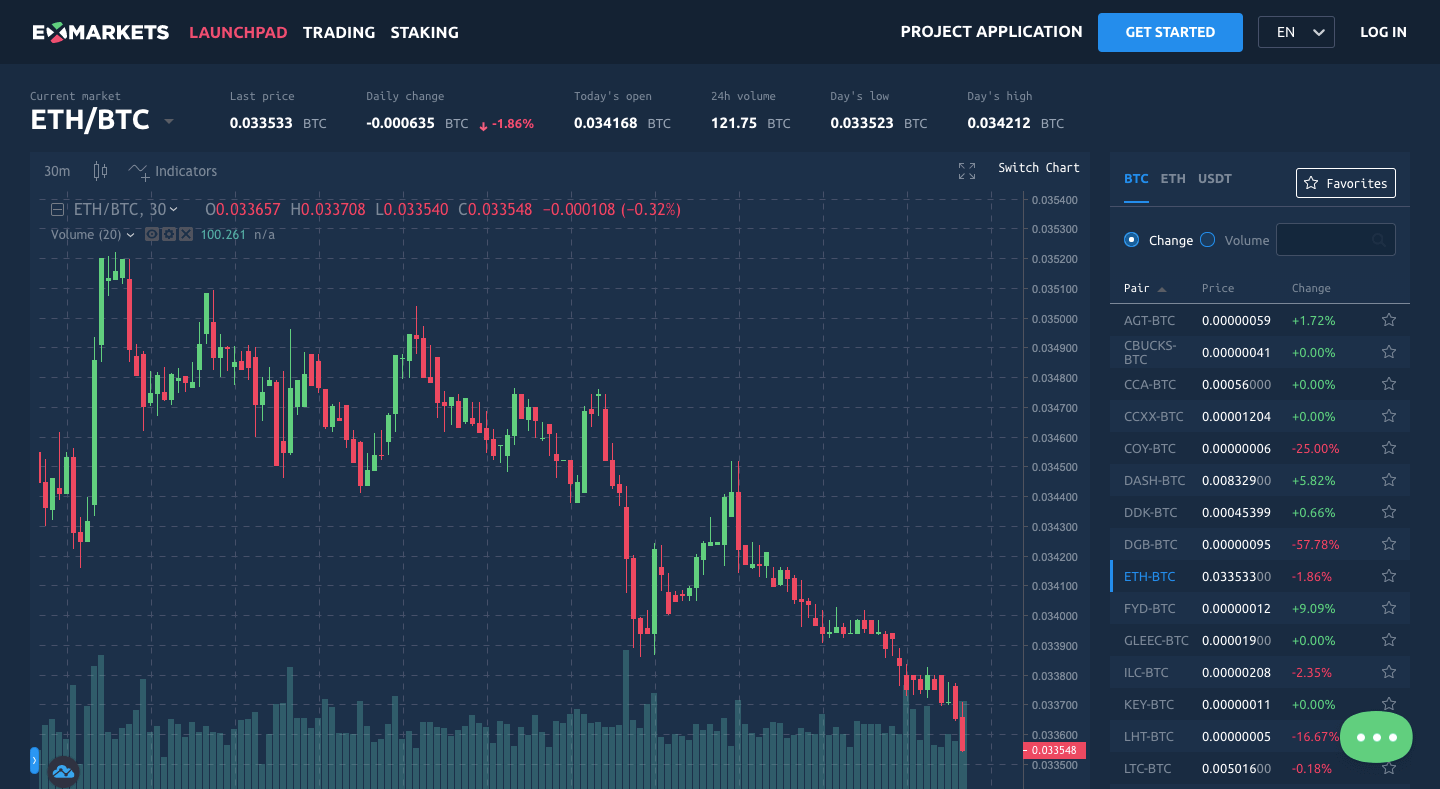 ExMarkets offers a fast and intuitive interface. For each trading pair on offer, a trading view is available. There is plenty of debate amongst traders on how to do trading views, but no consensus. Since there isn't a "correct" way to do trading views, I recommend you visit ExMarkets and get a "feel" for their version, which includes typical features like the orderbook, customization tools for the view, and a stream of recent trades, as well as toggle switches between different base currencies.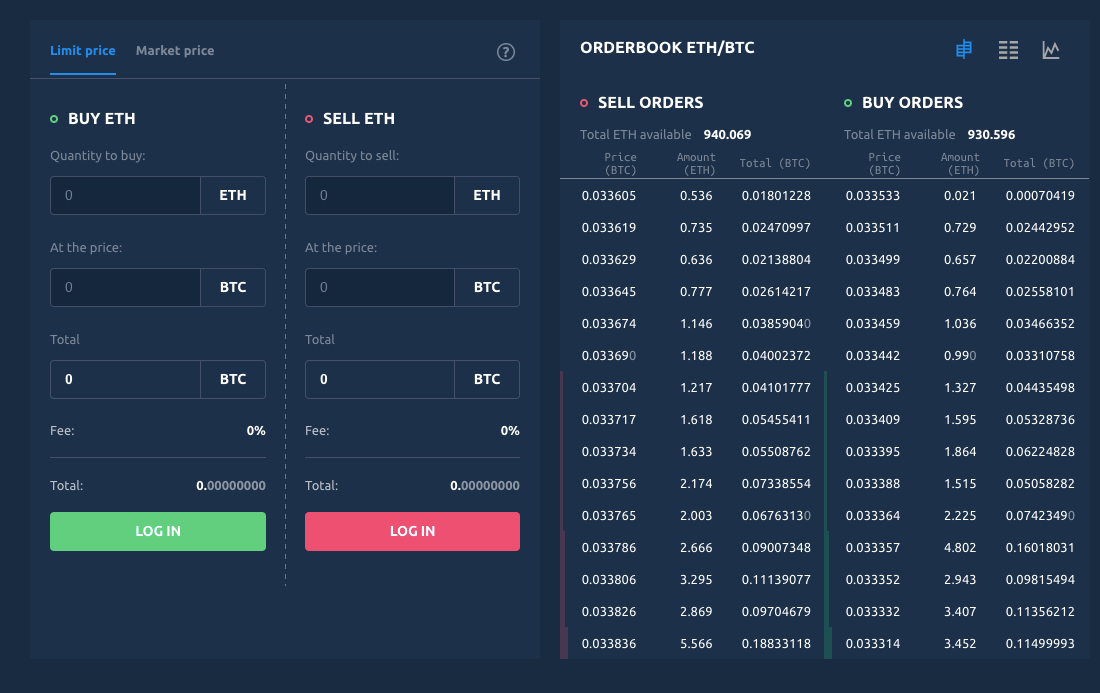 ExMarkets hosts a well-documented API in Postman. The API can be used to retrieve market data and account information, as well as place orders.
Launchpad
ExMarkets is well-known as an IEO platform. The exchange claims to be among the most significant and the most active IEO platform in the Crypto-Verse. ExMarkets claims to be right behind market leader Bitfinex, LATOKEN, and giant Binance in total funds raised in its platform, punching well above its weight. In total, ExMarkets claims that 3.7% of all IEO funds came from its launchpad.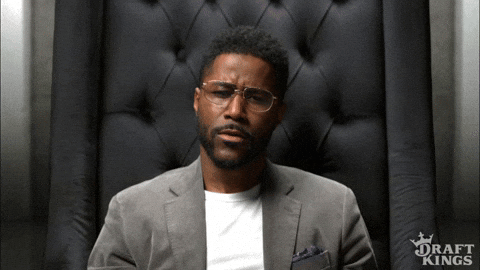 The price for using the IEO platform or the token listing service reportedly starts at 2 $BTC . Do keep in mind that, as a bespoke service, the final fee is likely to vary on a case-to-case basis. ExMarkets has a dedicated team that will work closely with any project that wants to list to qualify them, prepare them, and assist them in using the launchpad. ExMarkets has a good reputation for quickly delisting projects that are not up to the task of running a successful IEO and give the industry a bad name.
KYC/AML
You can deposit and trade Crypto-to-Crypto in ExMarkets without verification, albeit your withdrawals will be limited to 100 $BTC a day. If that does not sound like enough, a KYC/AML process is available in-app and requires a national identification document and a proof of address.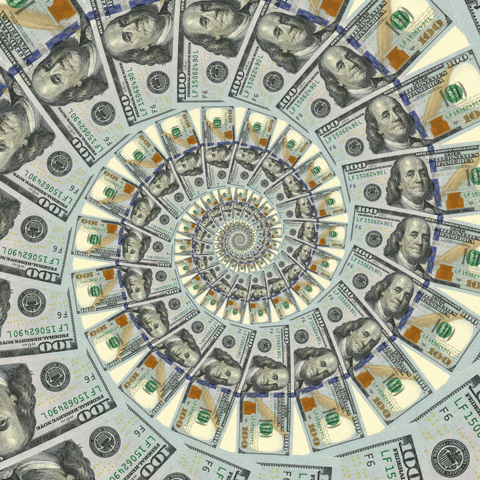 As ExMarkets is not registered with the Commodity Futures Trading Commission or any other U.S. regulatory entity we cannot be certain, but it seems as if ExMarkets may accept U.S. citizens since it is not expressly forbidden.
In Summary
ExMarkets is a less restrictive exchange that has nonetheless shown its commitment to doing right by the Crypto community and runs a well-received Launchpad. On top of its current offering, there seem to be several new features being developed by ExMarkets, namely social trading as well as a market signals bot. The ExMarkets community of traders is already 160,000-strong. If you would like a well-built exchange with quick onboarding and good prices on many stablecoin-to-Crypto pairs, give ExMarkets a try!
Have you used ExMarkets? Anything this article missed? Reply below to let me know!