ShapeShift exchange: a beginner's guide and review
A beginner's guide into ShapeShift platform, apps and FOX token
TL;DR: You can get a summary of this article on its last section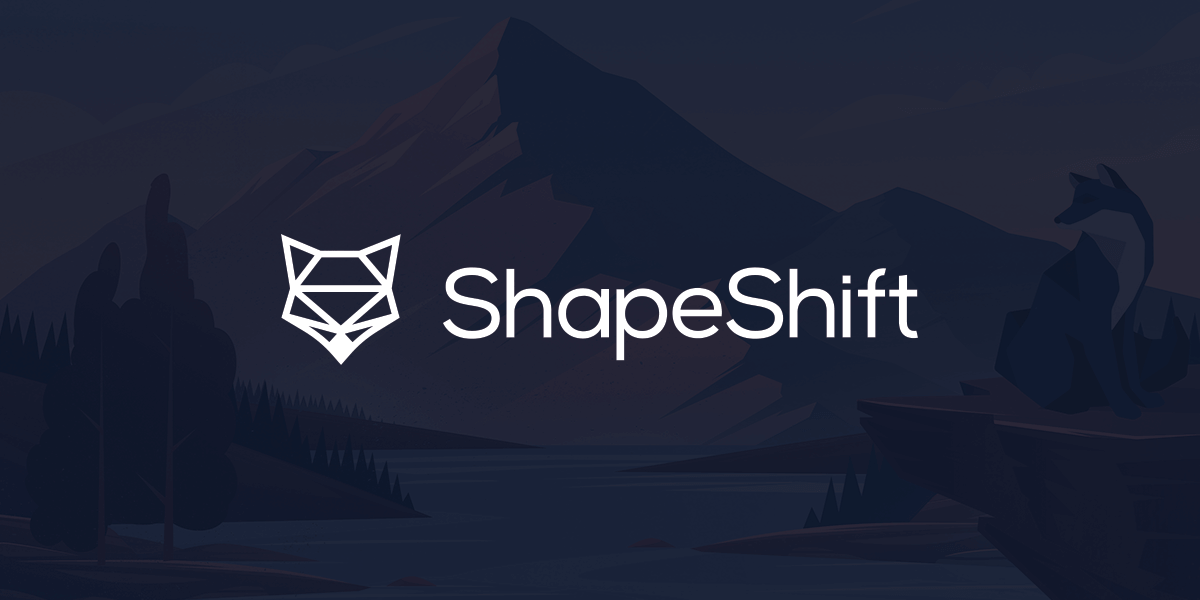 ShapeShift is a cryptocurrency exchange based in Switzerland. The platform is available via Web and mobile app in iOS and Android in English, German, Spanish, French, Hindi, Indonesian, Italian, Japanese, Korean, Portuguese, Russian, Turkish, Ukrainian, Vietnamese, and Chinese.
ShapeShift's customer service is available 24/7 via ticket, and is considered Great by 150+ reviews in Trustpilot , with a score of 4.0.
In presenting this beginner's guide and review of ShapeShift, I will divide my analysis into 5 sections, each containing a salient feature of the service, as follows:
Legitimacy
Security and trading
FOX tokens
KYC/AML
Summary.
Legitimacy
ShapeShift was founded in 2014 in Switzerland by Erik Voorhees, an American entrepreneur who was amongst the first wave of founders of Crypto startups. Voorhees has been an early vocal supporter of Bitcoin. Voorhees had previously founded SatoshiDICE, a Crypto gambling site which he sold in 2013, and Coinapult, a Bitcoin broker and market maker.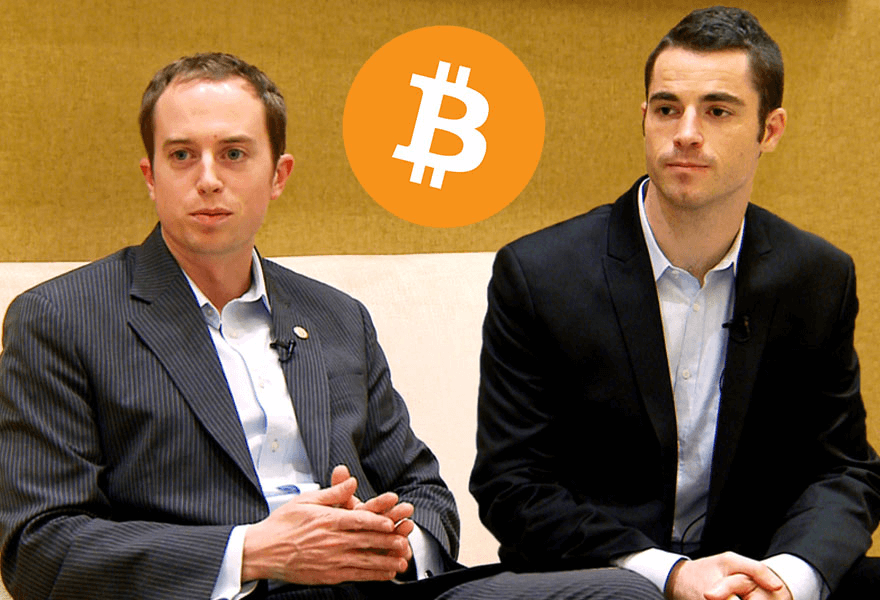 In 2015, ShapeShift received a $525k seed-stage investment from Roger Ver, the original "Bitcoin Jesus" and an early investor in Bitcoin startups, and Barry Silbert, founder CEO of the Digital Currency Group. Later that year, a second seed of $1.6M was joined by the same investors, together with Bitfinex and Bitcoin Capital. In 2017, ShapeShift raised a $10.4M Series A from Earlybird Venture Capital, joined by Lakestar, Access Ventures, Pantera Capital, and Blockchain Capital.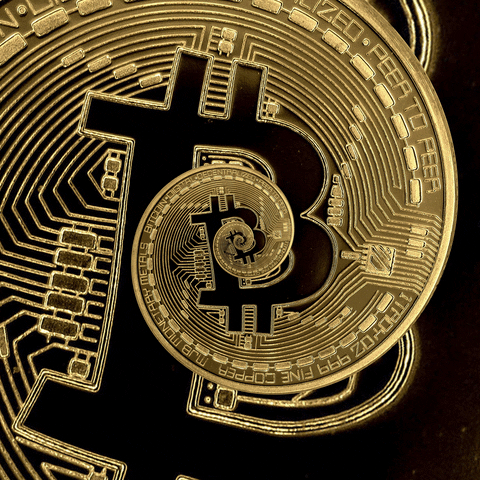 ShapeShift has stuck through the ups and downs of the Crypto market, and its own calamities (suffering a major hack in 2016) as well as bad press from being a long-time opponent of mandatory KYC checks. In 2019, the platform began a rebrand to much fanfare, with an optimised user experience, a B2C self-custody solution, more seamless integrations with its subsidiaries the pricing tracker CoinCap and hardware wallet KeepKey, the $FOX token for commission-free trading, and new mobile apps for iOS and Android . ShapeShift has also recently acquired the non-custodial software wallet Portis to give its users access to DeFi apps.
Security and trading
As has become our practice, we put ShapeShift through the cybersecurity test by the Observatory by Mozilla: the result was an A+. This is a great result, considering the usual score of a Crypto exchange an F on this type of evaluation. This is commensurate with what is expected of a top exchange.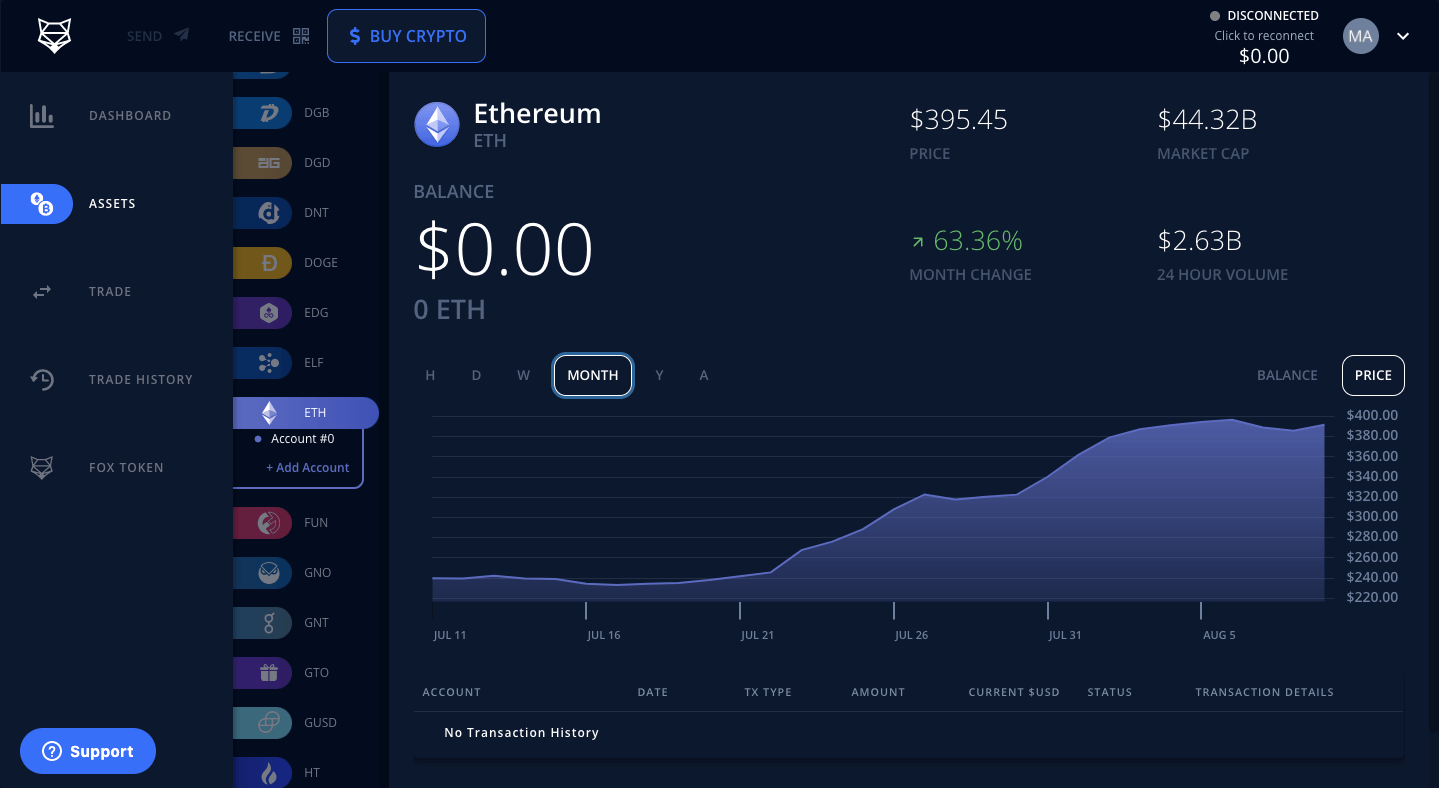 Keep in mind that ShapeShift is a non-custodial exchange. Once you connect a wallet, your funds are not subjected to hacks in ShapeShift because they are not held by ShapeShift. ShapeShift has built a collection of articles on best-security practices for Crypto users. You may protect your access to the ShapeShift platform with two-factor authentication (2FA), which is available by setting up a one-time password (OTP) with providers like Google Authenticator and others. Keep in mind that ShapeShift will also encrypt your data to protect your personal information from hacks and unscrupulous access to ShapeShift employees.
If you don't have a Crypto wallet, you can create a Portis wallet in ShapeShift which will then be integrated with the ShapeShift platform. On the mobile app versions, this will happen automatically.
ShapeShift fees
ShapeShift usually has the best or among the best rates for exchanging Crypto assets, particularly large-caps like $BTC , $ETH , and $LTC .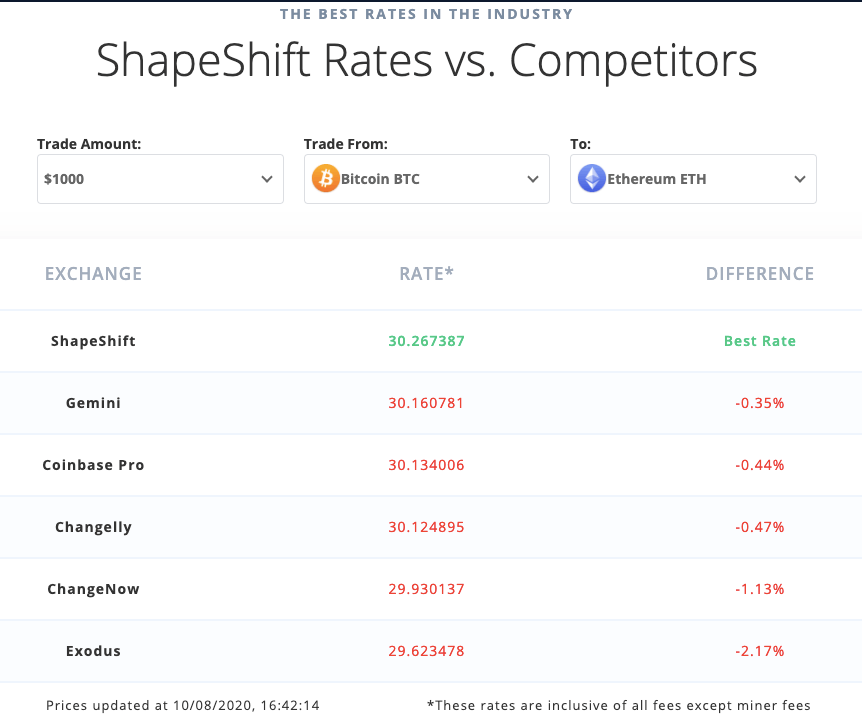 ShapeShift does not charge other fees. A transaction in ShapeShift consists of the exchange rate and the miner's fee. One must also consider whatever fee one is spending to send the funds to ShapeShift to get a full picture of the cost of the exchange. ShapeShift is mostly appealing to users who prefer to keep control of their own keys instead of keeping their Crypto holdings in exchanges. Compared to a typical trade, the costs are an average of 0.5% on top of the mid-market rate, which is updated every 30 seconds. An orderbook exchange may have been a better or worse deal depending on its liquidity at any given time for the pair being exchanged. ShapeShift rates tend towards the very low-end or the "Google rate", so to speak.
There is, however, a way to get even better rates: using $FOX tokens. ShapeShift calls this free trading. They promise to lower their markup to zero for a certain amount of trading volume, depending on how much $FOX you hold in-wallet. 1 $FOX will give you $10 worth of free trading per month. Your limits will reset every month. Every user who verifies their account gets 100 $FOX tokens, that's $1,000 worth of free trading.
Liquidity Trading pairs
ShapeShift enjoys a considerable amount of web traffic volume, it is one of the most visited Crypto websites receiving hundreds of thousands of visitors a month. The way ShapeShift works is by aggregating multiple institutional liquidity providers on the back-end and passing the rate to its users, after adding its own commission (unless you use free trading). There are no order-books, and no bid-ask spread, ShapeShift is the counterparty to every trade. When you trade in ShapeShift, you are trading with ShapeShift. The idea is that with enough top-tier liquidity, there are no thin order-books, and no lack of bid, just great rates.
ShapeShift volume data is not available in CoinMarketCap. In fact, ShapeShift supports an ad-less Crypto market analytics service called CoinCap (no affiliation). Reported volumes on Coincap tend to be lower than CoinMarketCap, where there has been a history of controversy regarding fake volumes and other market-manipulation tactics by exchanges listed there. If ShapeShift were to list itself in CoinCap, it would appear as among the top 50 exchanges in the world. ShapeShift has over 50+ available coins to trade.
ShapeShift now supports fiat on-ramps. Debit cards are supported in 20+ countries while other payment methods are available in 160+ countries. Your payment method will depend on where you live. For me, it was Banxa, which charges a 2% fee on VISA or MasterCard. The following tokens support fiat on-ramping: $BTC , $ETH , $LTC , $XRP , $USDT , $BNB , and $LINK .
ShapeShift for Pro and Business Users
ShapeShift supports a well-documented API on Postman . The API can be used to develop integrations with ShapeShift, which require the implementation of ShapeShift OAuth protocol so ShapeShift users can grant access to their accounts to third-party apps. The API can then be used to execute trades on ShapeShift.
A more minor feature is the ability to convert to $USDC in one-click. Basically, for every
FOX token
$FOX tokens were announced in late 2019. $FOX tokens are ERC-20 tokens running on the Ethereum network, and as such they are compatible with any Web3 wallet.
$FOX acts as a loyalty token for ShapeShift. Upon the verification of an account, a user receives 100 $FOX tokens, which are good for $1,000 worth of free trading per month. Free trading is defined by ShapeShift as zero commission, zero spread, and zero trading fees. You can get more $FOX the more you use ShapeShift. You are encouraged to HODL your $FOX tokens as they are perpetual — they won't burn upon use — and limits to free trading reset every month.
$FOX tokens cannot be bought from ShapeShift at the moment. The only way to get them is to verify an account with ShapeShift. These quirks may change in the future, but Voorhees promises that $FOX tokens will forever unlock free trading and with time, they may even do more.
KYC/AML
"restaurants don't KYC" — Erik Voorhees, CEO ShapeShift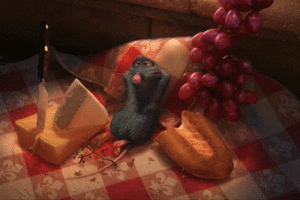 ShapeShift fought a long and hard battle against introducing KYC/AML to the platform. Voorhees has spoken at length about the morality of requiring businesses like Crypto-to-Crypto exchanges to perform KYC/AML checks, quipping that "restaurants don't KYC" even though they would be considered to be nourishing a terrorist if they served him food.
In 2018, ShapeShift, for its legal survival, was obliged to introduce KYC, and entered into a critical period for the company. According to some reports, over 95% of users left the service, and ShapeShift started to think of ways to reinvent itself, while staying loyal to the principles of self-custody that its team believes will eventually lead to self-sovereign finance.
Ironically, the KYC verification process in ShapeShift is one of the easiest and most frictionless. I did my KYC on the Web platform and it was a one-screen page that asked me for my name, age, and address, then one must choose between uploading an image of either one's passport, driver's license, or national identity card. ShapeShift promises to give you an answer within 24 hours.
In Summary
ShapeShift seems to have weathered its worst days, and is on a steady path of growth, adding new coins like $XRP , $ATOM , and $BNB as well as $USDT , $TUSD , and $USDC stablecoins — they've even started weekly giveaways. The new platform, introducing free trading via the $FOX loyalty token, could be a gamechanger for Crypto users.
ShapeShift has changed a lot in recent times and is still in the process of adapting to the new realities of Crypto. What makes ShapeShift stand out has been the history and dedication of its founding team who live by the ethos of "your keys, your Crypto" and continue to build the entire platform on the principle of self-custodianship.
Voorhees, ShapeShift's CEO, is committed to building "the world's greatest Crypto company" and has brought on board Lisa Loud, a former exec in Apple, PayPal, and BitMEX as his COO. I expect the new strategic direction of ShapeShift to pay off handsomely in the coming years, as Crypto grows amid the rapid debasement of the global financial system.