O3Wallet - Bug Bounty Competition! 🐛🐞 NEO-GAS Rewards
The New O3 Wallet - Open Beta 🐞Bug-Bounty Competition 🐛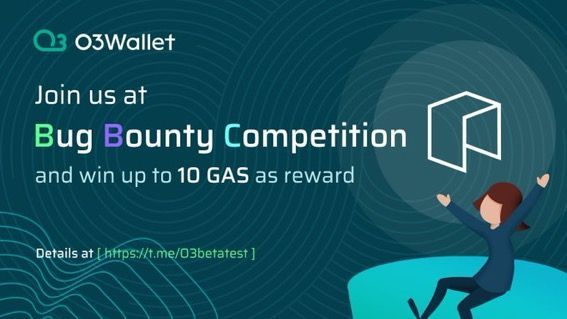 Earn NEO-GAS 🆖 for bug reports! ie. spelling errors, broken links, graphical or technical errors, etc.
Download the wallet from:
Available on Windows 10, Android, Linux, and iOS TestFlight.
When You Find Some Bugs/errors, join our Telegram group:
And report your findings to our community admins: or
If your report checks out then you'll receive some NEO GAS rewards. Up to 10 GAS total!!
Any questions, feel free to ask or join in the action!! 🕷🐛🐞🕵🏻‍♂️👩🏽‍💻🙋