Announcing Priv8, Orchid's digital privacy event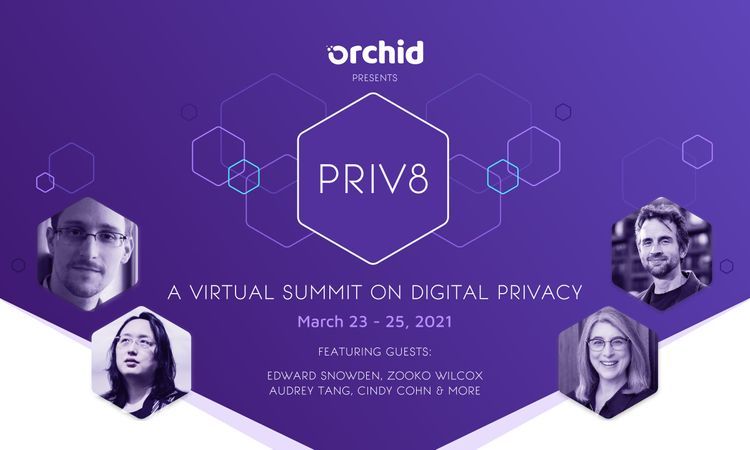 We are thrilled to announce that whistleblower and cybersecurity expert Edward Snowden will be the featured speaker at Orchid's first-ever Priv8 virtual summit. Priv8, a unique digital event dedicated to the future of online privacy, will take place from March 23-25. Anyone can register for the event free of charge.
Priv8 is a forum that brings together experts from many different spheres related to privacy. The event will be a venue for them to share their experiences, predictions, hopes, and advice with like-minded people around the world. In a time when Covid-19 has pushed so much of life online and governments have enacted a variety of unprecedented emergency measures, privacy has surged to the forefront of public debate. But the conversation is often dominated by voices whose vested interests pose a threat to real privacy. In the midst of escalating danger from governments and corporations, robust discussion and education around the topic are more important than ever.
Read more here ⬇️ https://blog.orchid.com/announcing-priv8-orchids-digital-privacy-summit-featuring-edward-snowden/