Get started with Orchid on Android for just $1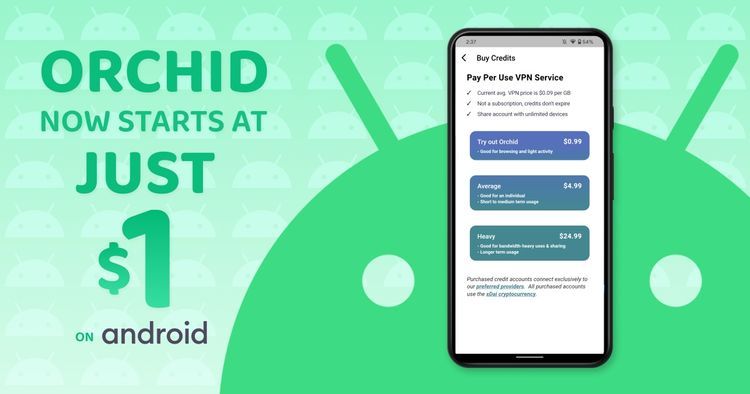 Android users can now pay for bandwidth on Orchid via in-app purchases, which allow people to buy Orchid accounts filled with XDAI using nothing more than an ordinary credit card. In-app purchases, which have been available on iOS since last year , make it possible to get started with Orchid in seconds .
The Android operating system is utilized by more than 70% of all of the smartphone users in the world, translating to roughly two billion people worldwide. In China and India--the world's two most populous countries--Android users make up more than 70 percent of smartphone owners. And in Indonesia, which has the largest mobile VPN market in the world, Android devices account for more than 90 percent of all smartphones. Android users also exist in large numbers in developing markets around the world, including Latin America and Africa.
Read the rest of this announcement here 👇 !