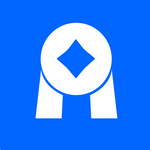 Amplify Protocol
Borrow against real-world assets as a collateral
About Amplify Protocol
Founded in 2021, Amplify Protocol is a decentralized platform built to facilitate the process of financing SMEs through crypto. Our vision is to bridge small and medium enterprises with decentralized liquidity. The protocol works on the principle of users lending their stablecoins and on the other side, vetted SMEs borrow these stablecoins by collateralizing an asset.
Apply now to accelerate your project
Connect with the strategic investors, find out about best practices, or get technical support for your decentralised application.