Blockpass Airdrop in Partnership with Holdex
Blockpass Airdrop in Partnership with Holdex
Blockpass
posted •
announcement •
7 months ago •
...
views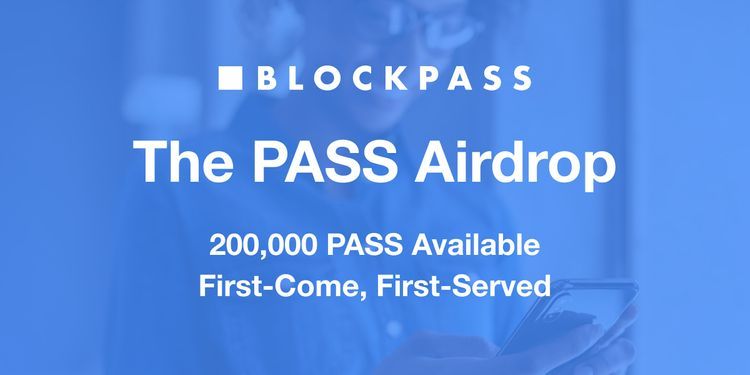 To kick off this round of the Blockpass community airdrop 200,000 PASS tokens are ready for the taking right now on Holdex. All you have to do is complete the simple steps on this thread.
100 PASS tokens per person!
Blockpass will send 100 PASS tokens to each participant. This means only the first 2,000 participants will get the rewards, so what are you waiting for? ⏱
Here what you need to do to get your 100 PASS tokens 🤑:
Pump (i.e. upvote) this Thread then Smash the 🦄 kudos button for the Blockpass community @ Holdex .
Fill in your profile page with your Bio and favourite Crypto.
Like and Retweet this Tweet .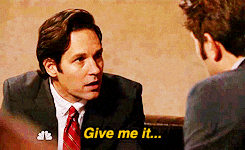 In order to receive your PASS tokens, complete the above steps and leave your public Ethereum wallet address in the comments (hint: starts with 0x). You can copy-paste this address from your wallet provider (e.g. MetaMask) to make sure it is error-free.
For feedback, questions on this airdrop, or Blockpass in general, Reply to this Thread! ↩️
✅ Registered!
🆓 100 PASS
☝️😎👍
💙 Thank You Blockpass & Holdex for the airdrop!
Show 1 reply
Hey, everyone 👋
Quick heads-up! Users with these wallets have received their $PASS token Airdrop:
| ETH address | ref. |
| --- | --- |
| 0x16b75D25129FDC3DBe070739E9A3A0998f7729D5 | tnx |
| 0x3AcAc90D61958B61595a8562D16C08dB0dd0dD56 | tnx |
| 0x47938ce48D9E377390A22ba8fe6735E2CaCE5F55 | tnx |
| 0x6d8cc5e7ad8adde54dd6d405ee2be43a1d05eee4 | tnx |
| 0x6da976b0c155dfdc927e4b290423dfb65029e65a | tnx |
| 0x7cd1D6919D8D80f6B9da8ac6f05B5E11AB9323a9 | tnx |
| 0x804cc33C14d804a96d9f5D0e27489e64920eD775 | tnx |
| 0x971e06971c783e989F46EfBF2772350E1416CD0B | tnx |
| 0x9A27c56505057B120154Df96C8bCf87F7c7D61FA | tnx |
| 0x9F83a86Bf76CF559BD881446FCc6181d0F0a8F96 | tnx |
| 0xa4d8e445b91bb0efa4f180c3a4b3c312f5887cec | tnx |
| 0xb10E9e15acA59C82C7eDD5A6F38ff88115FC96eC | tnx |
| 0xB1f5f6F4B445d76b4F33d1f7456144E25F7fC8D5 | tnx |
| 0xb7dF29Add1f7Df8Adde45286E72192F3D5166bA8 | tnx |
| 0xBA09C00ABe3A27F9D5f3Bcb4129F1F6e79c753bf | tnx |
| 0xEe1dd1f6c3059efe6AEcCe39A581113022cD1E75 | tnx |
| 0xF36CA54D72AB9B6340C2BE7903006f63e38C273E | tnx |
⚠️ If you do not see your wallet on the list, it means you haven't completed the required steps. See the steps instructions in the thread above.
Show 4 replies
I am excited to say that I received my x/BlockPass airdrop (actually a couple weeks ago)
After that, I downloaded the BlockPass iOS app onto my mobile device and created my verified online identity.
The process was shockingly quick and simple. It literally took about 5 minutes and I was completely verified and ready to go! No more tedious verifications on every platform I sign up for! I just scan a QR Code and I'm done!
Overall, an excellent experience! 🦾Kudos to x/BlockPass! And thanks to x/Holdex for the introduction! 🙏
Is the blockpass airdrop still on and when is the distribution date?
Show 1 reply
is the airdrop still live
Show 1 reply
I've retweeted, do I have to submit that?
Show 1 reply
I do 100s air drps , + KYC , can these EXCH access you + my KYC data to audit myself as Genuine + True, to Save me 1000s hours of Repeat input
Show 1 reply
Nice 0x971e06971c783e989F46EfBF2772350E1416CD0B
i retweeted and liked so when can i get airdrop
Show 1 reply
All task has done. 0x6d8cc5e7ad8adde54dd6d405ee2be43a1d05eee4
Thanks!
All tasks done 0xE39b7E71140D652204671c251B3581D745FB4979
it a great project may be i miss some early airdrop but this one is cool and a great team thanks 0xfCF475F37Ce1F940569a1f17be4d61667C8Ac39d
0x8CBFd8eB5819d86287FBB37036BB049f65aBE6ec