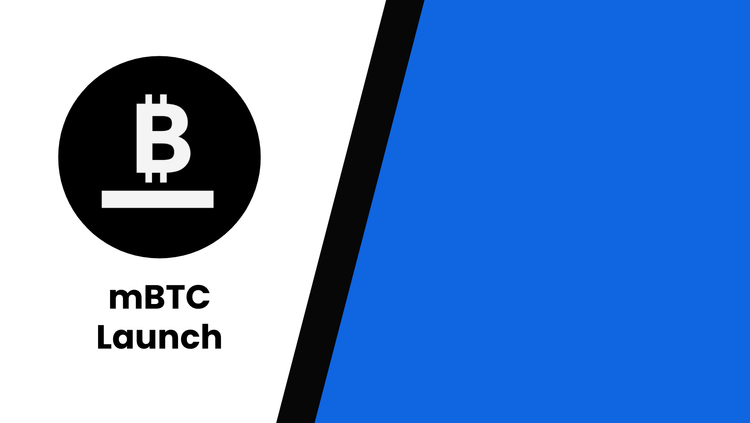 Today, we are excited to announce the launch of mStable's second mAsset, mBTC.
mBTC is a meta-stablecoin based on tokenised Bitcoin, with a weight-limited basket of assets and a native interest rate.
mBTC is the second meta-stablecoin released by mStable, following mUSD. Meta-stablecoins, or mAssets as we call them, are an important primitive in DeFi: they enable a step-change in capital efficiency and will be used to bridge and unify value securely and efficiently (more of this to come in a future post!)
Smart contract security is mStable's number one priority. It has been decided that this will be a guarded launch, a concept first articulated by Ken Deeter of Electric Capital. This means there will be mBTC TVL caps in the first few weeks post deployment. This is in addition to mStable recently doubling our bug bounty. mBTC has also been audited by Peckshield.
👇 Learn more here 👇 https://medium.com/mstable/mstable-launches-mbtc-e26a246dc0bb