Official O3 Wallet ®️ AMA Thread!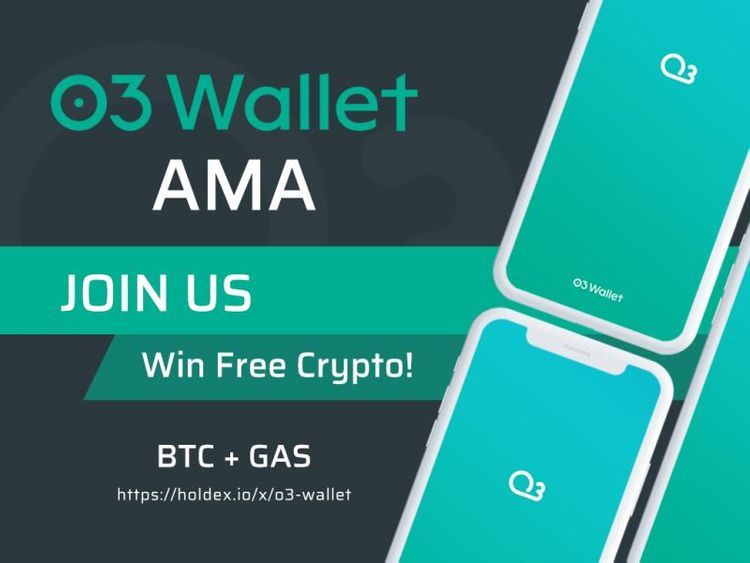 Hello Everyone 👋
Looking forward to chatting! Who's ready to win some Free Crypto?
How To Enter:
Tap 🦄 kudos next to the O3 Wallet profile .
Find The Official O3 Wallet AMA Post and Reply to the Thread With Your Question.
Upvote Your Favorite Questions From Other Users.
And You're In! It's that easy!
---
AMA Guidelines:
Ask Us Anything about the NEW O3 Wallet.
Additional Topics Include: the O3 Brand, the O3 Team, NEO 3.0, Blockchain, Defi, Dapps, Staking, Etc.
One Question per Reply/Comment.
Max (2) Questions Per User.
Max (1) Prize per User.
---
Giveaway Terms
Winners will be determined by the number of upvotes.
At the conclusion of the AMA, upvotes will be counted for each eligible question. Questions with the most upvotes at that time will be awarded the prizes. We will announce the official winners shortly afterward. Winners determined by the highest number of upvotes! Prize distribution:
🥇1st - 0.0025 BTC
🥈2nd - 10 GAS
🥉3rd-4th - 5 GAS each
🎖5th-10th - 1 GAS each