🤑 Pillar Wallet launches Liquidity Mining Program
🤑 Pillar Wallet launches Liquidity Mining Program
Pillar
posted •
announcement •
8 months ago •
...
views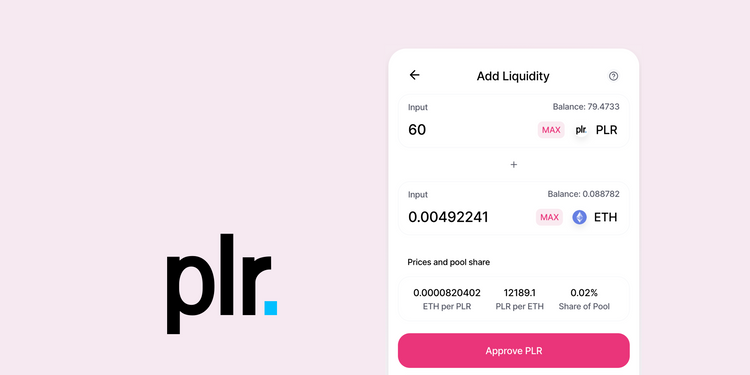 ✨ Our liquidity mining program is one of the major initiatives we are spearheading to decentralize governance of the Pillar Smart Wallet, making it the first-ever truly community-owned wallet.
📈 Participants will earn governance weight over the Pillar DeFi Wallet… and the incentive structure means less risk and more rewards for PLR token holders.
🤝 The Pillar Foundation is providing a 1:1 match for the net outflow of PLR tokens of early participants. If a liquidity provider's PLR balance goes down over the first week, the Pillar Foundation gives these tokens back in order to move the PLR balance back to the initial one.
💰 That means you'll have the same number of PLR... and more ETH. In other words, we've temporarily eliminated the risks associated with liquidity mining.
🚀 The more liquidity you provide, and the longer you are in the pool, the higher your rewards.
Learn more and join the mission! 👇
https://blog.pillarproject.io/post/first-liquidity-mining-program-smart-wallet
Lastly, correct me if I'm wrong, PLR tokens are used to transact within Pillar wallet without fees? Which then can be exchanged into any other asset supported by the wallet. Thanks!
Show 1 reply
So, If I understood correctly, by owning liquidity of whatever asset supported by Pillar wallet, I will be rewarded with PLR tokens? Or I need to be a big company who can become a liquidity provider by offering 10K+ of tokens or other assets? Or maybe I'm getting something wrong?
Show 1 reply