Retweet and Get 50 XR Tokens for FREE
We are giving away 50 XR Tokens. XR Tokens allow you to become a "digital landlord" and power the Spatial Web where AR/VR dApps of the future will be built.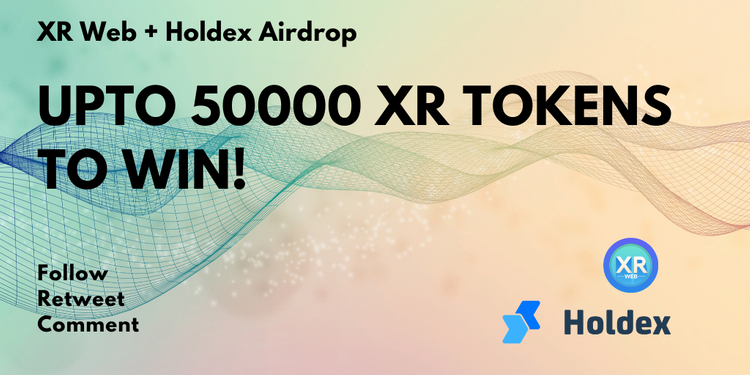 If you have a Twitter account with at least 30 non-bot followers. Then:
Register for the campaign next to this thread →
Then, go on Twitter: 2. Like our Tweet (pinned on @XRwebnetwork ) 3. Retweet it with a comment 4. Reply to the original Tweet
Finally: 5. Comment on this thread in Holdex
Amount is limited to 800 users. You must redeem no later than two weeks after today. Please upvote this thread .
While stocks last!
Popular
In order
Chat mode