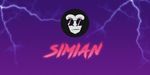 Simian Finance
Tried to pick up the idea but it's hard to understand. Everything is too abstract, even on the website.
(more)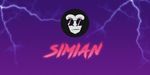 Simian Finance
Simian Finance - Community owned, community first
The prime motivator for growth in any system is profit. If a system is unprofitable, then it is unsustainable. This places charities in the unfortunate situation of being dependent on the whim of profitable systems to survive. Monetary incentivization lays a heavy blow, and charities have to modify themselves to continue to attract funding. Simian Finance is the first project to simultaneously reward investors and charities.
(more)